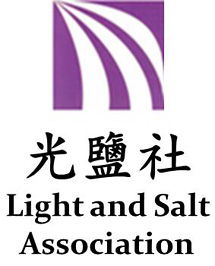 Company Overview
Light and Salt Association is a 501(c)3 public, not for profit, organization that provides Special Needs Caring Center, Cancer Support Network, American health insurance and Community Outreach services to residents of a seven county area that includes Harris, Fort Bend, Brazoria, Matagorda, Travis, Williamson, and Galveston Counties.

The Special Needs Caring Center (SNCC) of the Light and Salt Association was established in 2007 for children, adults and families with special needs. SNCC was initiated by a group of Chinese Christians who are passionate about caring for people with disabilities. Some of the
founders are parents with special needs children, some are volunteers, and others are students and retirees.

SNCC mission is to improve the quality of life among people affected by physical and intellectual disabilities, including increasing public awareness on the day-to-day issues faced by these individuals & families. Soon after our opening, we quickly obtained strong support from many communities in the Greater Houston area.

SNCC Goal: Improve the quality of life among Asian Americans affected by intellectual / developmental disabilities and increase public awareness about the day-to-day issues these families face.

SNCC provides services to approximately 161 families with special needs children annually through a range of programs that are located in Harris and six surrounding counties.